Running a business on Amazon may seem easy, but it is far from it. Aside from learning how to maximize online business opportunities, you must also consider how other Amazon-related aspects work.
Some of those are managing an Amazon seller account, optimizing product listings, navigating Amazon's fee structure, dealing with customer inquiries and reviews, and understanding the intricacies of Amazon policies.
Fortunately, there is a solution that can help alleviate some of the challenges of Amazon selling: the Fulfillment by Amazon program. With the FBA service, you can outsource your products' storage, packaging, and shipping to Amazon's fulfillment centers. In short, they free up your time and resources to focus on what you do best: growing your business.
But despite the benefits this program offers, it also has its drawbacks. In this article, we'll look closer at Amazon FBA's pros and cons so you can make an informed decision on whether it aligns with the needs of your ecommerce business.
How FBA Works on the Amazon Platform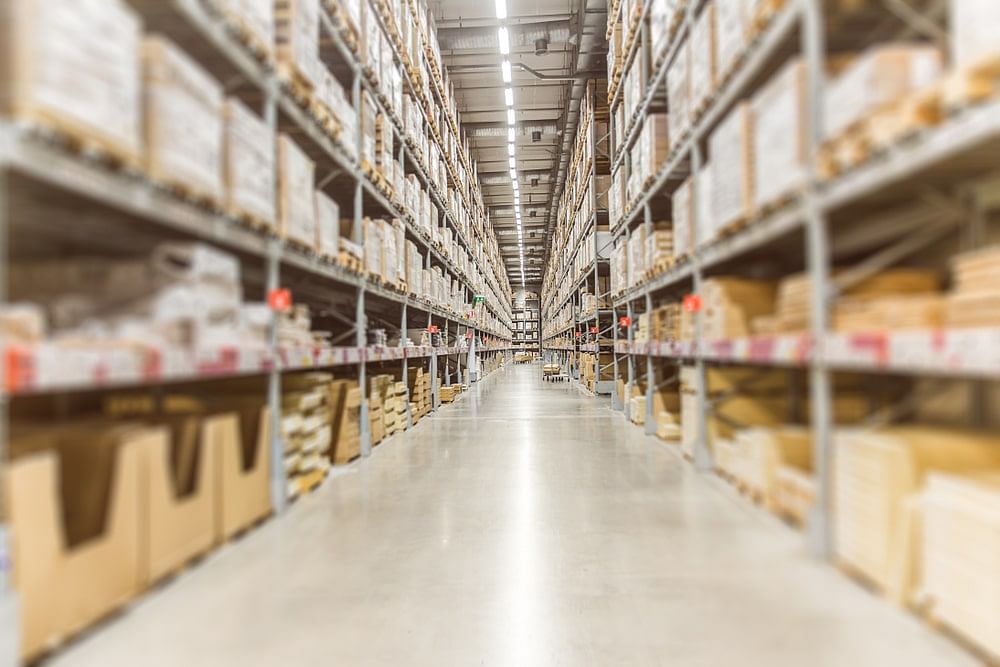 Before delving into the pros and cons of Amazon FBA business, everyone should know how the program works, especially new sellers.
Any business working on the vast eCommerce platform can enroll their store or products on FBA, granting them access to Amazon warehouse facilities. By registering for the program, sellers agree to have Amazon handle the entire order fulfillment process, shipping costs, returns, refunds, and product warehousing.
There is no limit to the number of products Amazon sellers can sign up for with the FBA program. Plus, Amazon offers FBA wholesale for businesses that sell their products in bulk. It is more beneficial for wholesale sellers to join this program. With it, they don't have to deal with many SKUs and order placements personally.
Let's now talk about the critical aspects of Amazon FBA.
If you're interested in becoming an Amazon FBA seller, we can provide you with a more detailed outline of how the service works:
You take the goods to one of Amazon's warehouses.
Amazon securely stocks the goods in its warehouse.
Customers buy the items.
Amazon handles the whole process, from billing to inventory updates.
Amazon will package and mail the order to the consumer.
Amazon meets the rest of the customer service needs, including returns and refunds.
Amazon transfers your revenue earnings directly into your bank account.
Amazon's staff will dispatch all shipments, handle customer calls, inform them when their item has been shipped, and manage delivery and payments. All you have to do is replenish them with the stock and collect the cash. Running out of stock can lead to problems as Amazon cannot fulfill and ship orders for out-of-stock items.
The next thing you must know about the FBA program is the fees. Logically speaking, you're expected to pay for the service and the labor. After all, Amazon offers you its service and takes a lot of workload from you; ultimately, business is business.
There are two primary components of Amazon's FBA costs:
Paying for Amazon's inventory storage is the key for small to medium-sized businesses looking for storage space. But suppose you're unsure about it. In that case, compare renting or buying your warehouse costs versus using the FBA program.
Fulfillment and Shipping Costs
Sufficient manpower is crucial for ensuring the safe delivery of packages. Leaving your fulfillment and shipping operations to Amazon can be advantageous, provided you understand the unique nature of your business, products, and business model.
The Pros and Cons of Joining the Amazon FBA Program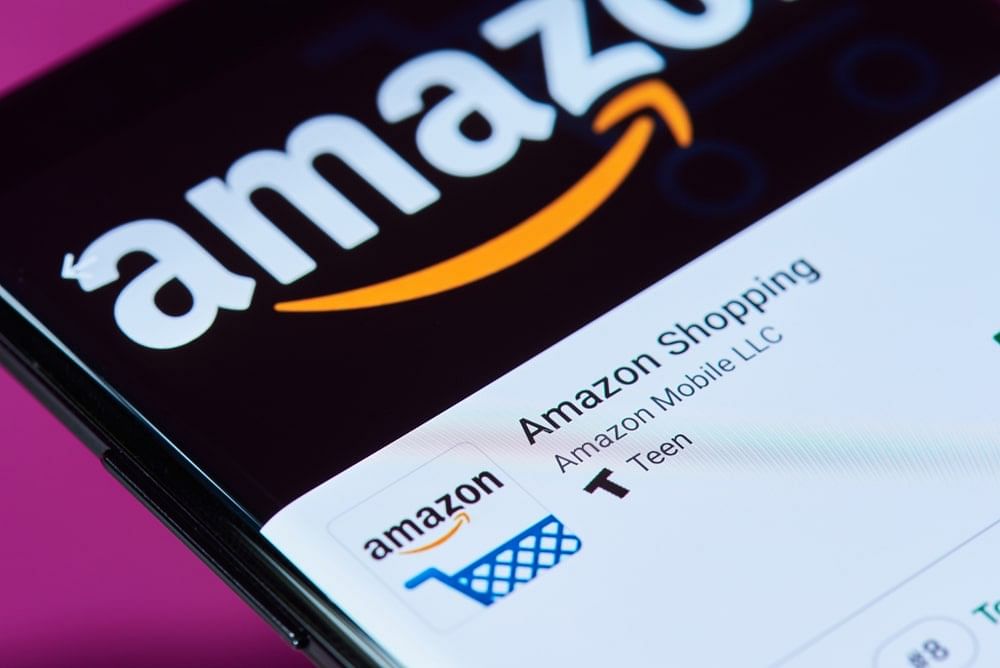 In the Amazon marketplace, sellers only have little leeway to make errors. With one lousy delivery or poor fulfillment, customers have a higher chance of avoiding their business in the future. That's why many of them are jumping to FBA to handle their logistics work. They can satisfy consumer needs while minimizing the risks of errors.
But more is needed to know this information alone; you also need to weigh the pros and cons of joining the program. From here on, we will help you decide whether being an Amazon FBA seller is for you.
Pros
First, let's sift through the advantages of Amazon FBA for sellers.
You can use Amazon's prestige to your advantage. Customers trust Amazon's reliability and credibility, so they feel assured that their orders will be delivered and can be returned if necessary. This trust factor can greatly impact their buying decisions.
You acquire the opportunity to deliver lightning-fast operations. Amazon's one-of-a-kind online shopping system provides quicker loading and delivery. They're able to distribute goods to your clients faster than you can.
You can boost your Amazon ranking and popularity. Amazon FBA can improve your product's search rankings as it is classified based on price alone, unlike products from non-FBA sellers that are sorted by total price, which includes shipping costs.
You have a higher chance of getting the Buy Box. This button is the large 'Add to Basket' icon on all Amazon product lists. Winning the Buy Box would mean increasing your sales and outperforming your competitors.
You can provide customers with free shipping. Offering free shipping to Amazon Prime customers can give you an advantage over non-FBA sellers, especially during the busy shopping season.
You can lower operating costs. You won't have to worry about storage, staff, or management thanks to Amazon fulfillment centers. You'll be able to concentrate on delivering more goods and increasing your earnings.
You won't have to contend with too many client inquiries. Amazon offers 24/7 support to FBA sellers. They also give your customers the same support and assistance, so you won't have to deal with fulfillment and shipping issues anymore.
Cons
While many sellers have found great online sales success with FBA, some still need to fully embrace the program. Here's why:
Potentially costly charges. Paying Amazon FBA fees is required for sellers using the program, but only some are willing or able to do so. For others, the cost of using FBA can eat into their profit margins, making it difficult to justify the expense.

Increased returns. Vendors often discover a spike in the amount or volume of returns. This is attributed, in part, to Amazon's no-questions-asked return policy. Previously, Amazon would mail returns to you, and you have to pay to proceed with the return. The platform is now trying to send the returns directly to your warehouse.

Long-term storage fees. Amazon charges extra for items that have been stored for a long time. They may bill you and negatively impact your metrics for slow-selling items. You must factor in this cost to ensure FBA is financially viable.

Laborious product preparation requirements. FBA requires specific packaging and labeling standards for goods entering Amazon's warehouse, which can be time-consuming and tedious on your part.
Complex sales tax. Sales tax is administered at the state level. It can be confusing which tax rate to use if your business resides in one state but has its inventory warehouse in another.
Final Say: Should I Go With FBA or Fulfill Orders Myself?
Signing up for the Amazon FBA program must be a challenging decision for you. But we believe that its benefits still outweigh the drawbacks you're considering. From storing your products at the Amazon fulfillment center to managing your inventory, FBA can provide faster yet reliable delivery to customers, eliminating the hassle of multitasking.
While fees are inevitable in the FBA program, the increased convenience and sales potential make it a worthy option. It's up to you to calculate the potential costs, assess your business's nature, and consider other important business aspects. This lets you determine how well your business fits the program's requirements.
Getting on Amazon FBA doesn't seem so bad. All you need is the right knowledge and assistance from Seller Interactive to guide you every step of the way! 
Contact us today. Learn more about Amazon FBA and how it can boost your business.