The convenience of selling pet supplies on Amazon, particularly in countries like Canada, has seen immense growth. Brick-and-mortar establishments offer a diverse range of pet supplies all in one place, catering to shoppers who prefer in-person browsing and purchases.
Along with the advancement of technology and the widespread internet connectivity among Canadians, sellers now have the chance to expand their operations by using online platforms like Amazon. This transition to online selling has been embraced by both new and existing customers, indicating a promising market for sellers in the pet industry.
If you want to enter the pet supply market, this article is for you! We'll show you why pet supply stores are predicted to be profitable and why you should seriously consider this lucrative opportunity.
Fun Fact: Canada Is a Pet-Loving Nation
Did you know 73% of Canadians have at least one furry friend? Pet Keen says an estimated 38% are cat owners, while 35% are dog owners. So right off the bat, this information tells us that Canadians love pets.
From premium pet food and treats to pet toys and accessories, Canadians spare no expense for their household pets. They are conscious of their well-being and are willing to invest in high-quality products to ensure their health, happiness, and overall quality of life.
Given the dedication and commitment of pet owners, it is no surprise that the market for pet products and supplies in Canada is thriving, making it an attractive industry for aspiring sellers. The growing demand for ecommerce platforms like Amazon has also opened up new possibilities for them to cater to the discerning needs of pet owners in Canada.
Let's find out in the next section why Amazon is the ideal platform for selling pet supplies in Canada.
5 Reasons Amazon is the One-Stop Shop for Pet Supplies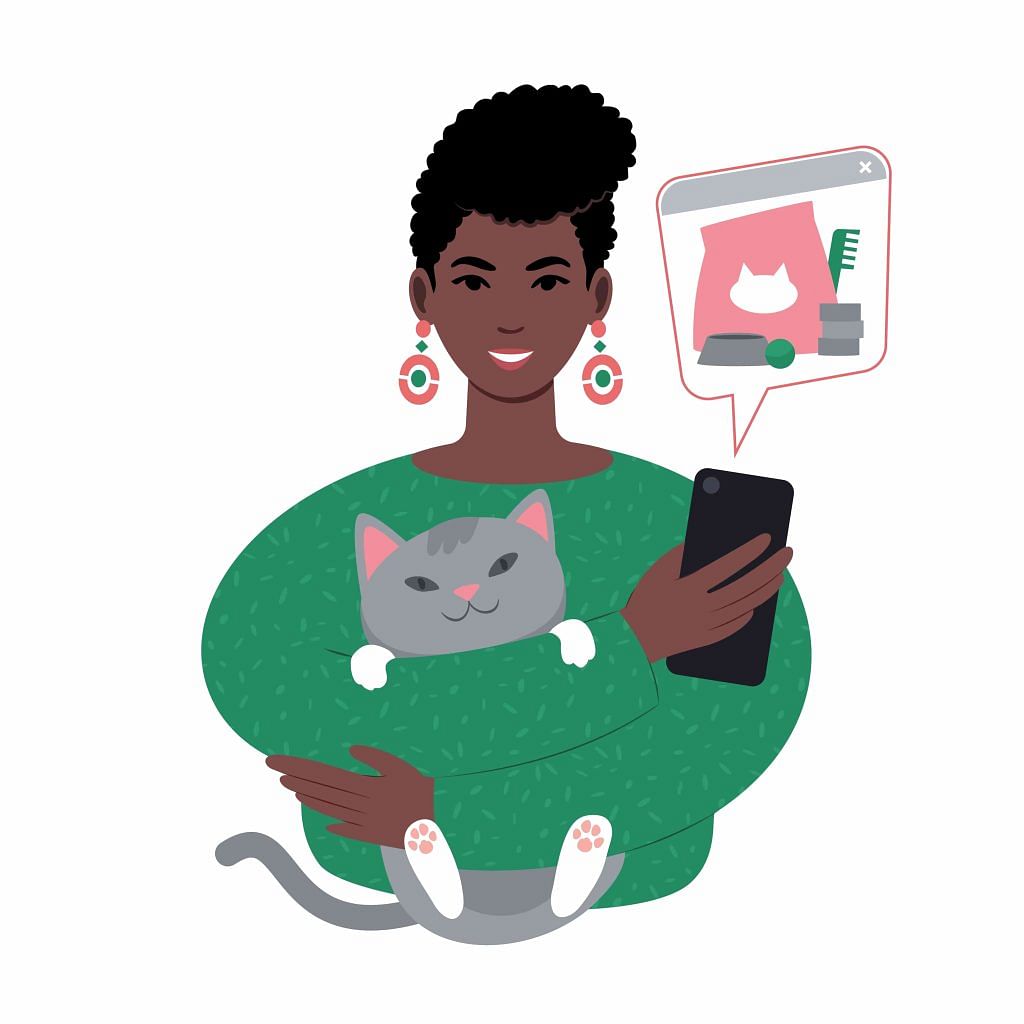 What drives Canadian pet owners and enthusiasts to buy pet products from Amazon? Besides hassle-free buying from physical stores, customers can get many exclusive perks and advantages by buying on this platform.
These perks are listed below.
1. Strong Customer Base
You don't need to worry about finding pet owners anymore. Given its customer-centric approach, Amazon has already built a reputation as a trusted and reliable online retail platform. Customers already intend to buy when they visit your Amazon brand store.
Since Canadians are turning to Amazon to purchase pet supplies online, it's your chance to try Amazon wholesale. It will benefit you from the platform's robust infrastructure, including efficient order fulfillment, reliable shipping, and customer service. You can focus on sourcing quality pet supplies and managing inventory while Amazon handles the logistics.
2. Fast and Free Shipping of Pet Supplies to Amazon Prime Members
Fast and free shipping is only one of the primary reasons why more and more Canadians avail themselves of Amazon Prime. With this subscription service, customers can receive all millions of pet supplies products the same day, the next day, or in two days for no price.
Who wouldn't want their products to be delivered as soon as possible? That's why it's an absolute steal from a customer's perspective. Not only can they save on shipping in the long run, but they also have the pet supplies they need immediately. Returning items is also made a lot easier with FBA-labeled products.
3. Prime Day Discounts on Many Pet Products
Prime Day, a highly anticipated two-day event on Amazon, offers customers access to epic deals and big discounts across the marketplace. They can even enjoy cashback rewards on their purchases during this event.
Selling pet products on Prime Day presents a prime opportunity to witness a substantial boost in overall pet supply sales. You can maximize your success by strategically launching your pet supplies. It can be through:
Offering competitive deals.
Optimizing your product listings.
Using Amazon features like sponsored brand ads and lightning deals.
You can also get an Amazon product launch service to increase the chances of turning window shoppers into loyal customers.
4. Customers Can Benefit From Pets Subscribe & Save
Amazon sellers must not forget the Amazon Subscribe & Save program. This program offers a cost-saving solution for customers by automatically delivering pet supplies, such as cat or dog food, at regular intervals ranging from every two weeks to six months.
Amazon Subscribe & Save provides numerous benefits for sellers and customers. For sellers, they can establish long-term relationships with customers who consistently need pet products on Amazon. Customers can set up their preferred delivery frequency and quantities. They can also save 15% for at least five products in one delivery per address.
5. It Has a Wide Range of Products in Its Marketplace
Amazon is an online retail giant. Millions of products are being sold in its marketplace as we speak. Compared to pet shops, Amazon does not only sell products to one, two, or three types of animals.
Customers can shop for products of virtually all common pets out there, which is one of the strongest pros that Amazon has among the others. Consider it a one-stop shop for pet supplies and needs, all in the comfort of the customers' homes.
Inside Amazon's Pet Supplies Category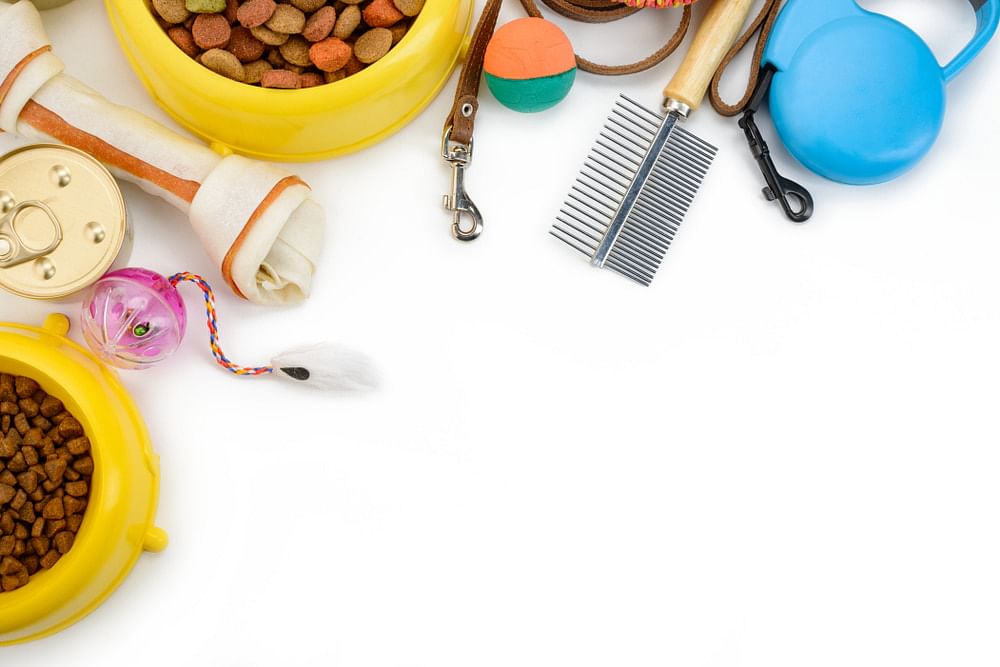 As you can see, Amazon is an exciting and convenient place for thriving pet supplies sellers. You must not hesitate to jump into this business and take full advantage of its opportunities.
And as mentioned above, Amazon has its inclusive approach in the form of Pet Supplies Category. They don't only sell pet supplies to customers who have dogs and cats. True to its name, it shelters supplies for all common pets.
Here is the list of animal subsections under the supplies category on Amazon.
Birds: Includes essentials such as bird cages, feeders, perches, bird food, health supplies, toys, and grooming supplies specifically tailored to the needs of different bird species.
Cats: Cat owners can explore and choose from various cat toys, cat trees, litter boxes, beds, and grooming tools.
Dog: A comprehensive hub for all things related to canine companions. It features an extensive selection of dog toys, treats, collars, leashes, beds, crates, training aids, and more.
Fish & Aquatic Pets: Includes aquarium supplies like filters, pumps, heaters, fish food, water treatments, aquarium decor, and accessories to create a vibrant and healthy aquatic environment.
Horses: From saddles and bridles to hoof care and grooming supplies, horse owners can find everything they need within this specialized subcategory.
Reptiles & Amphibians: Includes terrariums, heating and lighting equipment, substrate, food, supplements, decor, and habitat supplies for reptiles and amphibians.
Small Animals: Features a variety of cages, bedding, food, treats, toys, grooming products, and accessories to ensure the well-being and comfort of these furry companions.
These sections provide a convenient and organized platform for pet owners to find the right Amazon pet supplies. Understanding the unique demands of each subcategory can help you effectively target and serve their specific needs.
Customer Experiences in Buying Pet Supplies on Amazon
Customers' experiences when buying pet supplies on Amazon are generally positive. They appreciate the platform's reliability, convenience, and ease of navigating. These experiences are vital in ensuring customer satisfaction and retention.
What specific aspects contribute to these customer experiences?
Lower Prices in Amazon Compared to Other Pet Supplies Shops
Unfortunately, being a pet owner comes with financial responsibilities. The costs associated with providing proper care for pets can add up, from pet houses and grooming to veterinary care and supplies.
Amazon solves this problem by keeping its product prices competitive. With a wide range of pet supplies at affordable rates, it can reassure pet owners that they can manage their expenses without the well-being of their furry friends.
Customers can also compare prices from different Amazon sellers and choose the most cost-effective option. Price transparency empowers them to make informed purchasing decisions and find the best deals.
Product Pages Help Them Find the Best Product
Sometimes, shopping online is scary because customers know nothing about the product. For example, when they buy groceries and pet shops, they don't have the time to read all the labels.
But with Amazon, they can take their time reading all the information through a well-structured product detail page. As a seller, you can make the most out of it by:
Writing an Accurate Product Description: Include relevant information about ingredients, sizes, usage instructions, and any other important details that customers need to know.
Using Lifestyle Images: Help customers visualize the product's use and create a stronger connection.
Managing Positive and Negative Reviews: Build trust and credibility while effectively managing negative reviews demonstrates your commitment to customer satisfaction.
Finding Relevant Keywords: Conduct keyword research to identify your products' most relevant and commonly searched terms.
Optimizing Your Bullet Points: Use concise language, focus on the most critical details, and make it easy for customers to grasp your product's value quickly.
Creating and Uploading Product Catalog: Ensure your product catalog is complete and up-to-date. Regularly add new products and remove discontinued ones to maintain an accurate and comprehensive product offering.
With these strategies, many pet owners can fully understand the features and specifications of the pet supplies they are considering.
Incredibly Convenient With Delivery and Returns Policy
One of the major conveniences of selling pet supplies on Amazon is the delivery and returns policy. Pet owners, who are often busy taking care of their furry friends, find it highly appealing and comforting to know that Amazon will handle the delivery of their pet supplies.
Through Amazon FBA, sellers can store their inventory in Amazon's fulfillment centers. The platform takes charge of packaging, shipping, and customer service, alleviating sellers from logistical responsibilities and enabling them to focus on other business aspects.
Customers benefit from Amazon's efficient and dependable delivery services, receiving their pet supplies conveniently and promptly. This particularly helps pet owners needing regular supplies like food, litter, or medication.
Embrace the Pet Market Today!
Pet supplies will always be in demand, particularly in countries like Canada. Canadian's deep love for its fur babies ensures a steady demand for high-quality pet products. We listed many advantages above that can contribute to your business profitability and expansion, so consider this area an excellent opportunity to start selling online.
If you're thinking about venturing into the ecommerce pet industry, you must first know the basics of Amazon Seller Central account management, product optimization, and product launch.
That's where Seller Interactive comes in. We offer professional services and expertise to help you navigate and optimize your Amazon business, ensuring your success in this thriving industry.
Don't miss out on the chance to capitalize on the pet-loving culture of Canadians and the convenience of selling pet supplies on Amazon. Email us at [email protected], and we will guide you through the process.