The COVID-19 pandemic undeniably shook the world to its core and adversely impacted millions of lives and industries. Unsurprisingly, among those affected are Amazon sellers and business owners. Fortunately, a fulfillment method, Amazon FBM or Fulfillment by Merchants, managed to save several troubled sellers' days during the height of the pandemic.
How was the fulfillment process able to salvage thousands of Amazon stores amidst the effects of COVID-19? Let's unveil the benefits of switching to the FBM model and learn how it can help your Amazon business during an unprecedented crisis.
An Overview of Amazon Operations During the COVID-19 Pandemic
To get a glimpse of the challenges faced by some Amazon sellers during the pandemic, watch our interview with Stephen Somers, co-founder of Marketplace SuperHeroes.
Most people worldwide were forced to stay home due to lockdowns amidst the COVID-19 pandemic in 2020. As a result, online shopping became the norm, and naturally, digital activity in e-commerce platforms like Amazon skyrocketed like crazy.
This adverse result led Amazon sales to spike, leading to bigger and stronger competition among sellers.
For this reason, many sellers tried various methods to keep their stores afloat, such as regularly optimizing their product listings and engaging in PPC strategies.
However, these practices in the marketplace policies weren't fruitful enough.
Most third-party and Amazon FBA sellers had to scramble for band-aid solutions to their problems. In addition, the customer-centric company accordingly adjusted its systems to accommodate the shoppers' demands.
Due to the pressing need for medical supplies and household products, the retail giant released an urgent moratorium detailing the barring of non-essential goods from being stocked in Amazon's warehouses from March 17 until April 5, 2020.
The marketplace released a statement on September 2, 2020, announcing that FBA sellers who fail to go through with their exact shipping details may have their selling privileges revoked and their accounts suspended.
Unfortunately, the latter statement was released late as the policy was effective starting August 25. This mishap caused hundreds of unaware sellers to be wrongly penalized and get untimely account suspensions.
Plenty of FBA businesses took the brunt of these sudden policy changes. FBA account holders whose brands don't carry medical or household goods had limited inventory in Amazon's fulfillment centers, halting their operations and causing their sales to suffer.
The good news is there's another option for troubled FBA sellers!
Amazon offers the merchant fulfilled network (MFN), also called FBM. Creating an FBM account helped sellers succeed in dodging the dreaded COVID-19 impact on their business. Let's discuss more about that in the subsequent sections.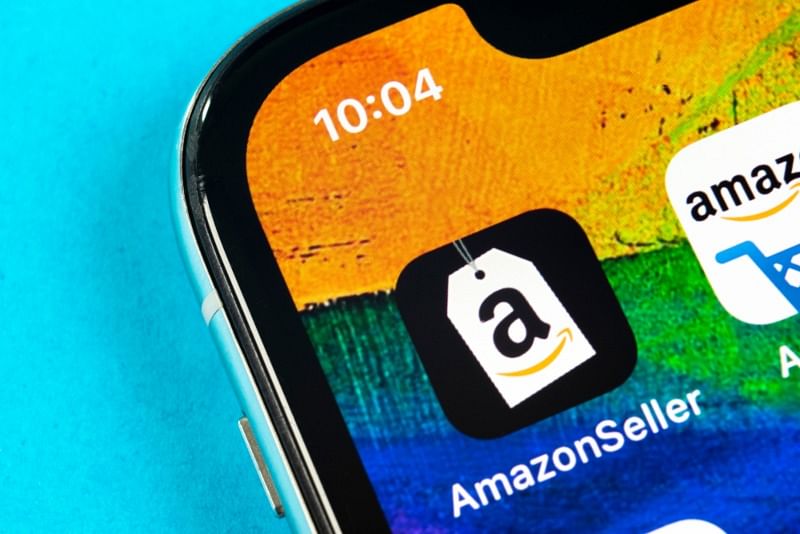 Into Amazon's Fulfillment Network: The Basics of Being an Amazon FBM Seller
Of course, before we can discuss how FBM managed to save thousands of Amazon businesses amidst the pandemic, it's only right to understand the nature of the fulfillment method and explore its key concepts.
As the name indicates, FBM takes full responsibility for managing inventory, shipping their products, and handling customer support. They do all these sans an Amazon Prime badge. FBM is the way to go if your line-up does not carry many products.
Amazon gives FBM sellers two options for their shipping settings: Individual or Professional Plans.
FBM business owners who wish to follow Amazon's shipping settings and rates can use the Individual Plan.
FBM sellers using the Professional Plan can adjust the shipping rates and charges and customize shipping templates to match their preferences.
🧐 Alternatively, FBM sellers can also use Amazon buy shipping services to help with shipping labels and tracking orders.
Review the advantages and disadvantages below to better understand how an FBM account can work for you.
Pros
Cons
Choose your delivery partners and network, reducing shipping charges significantly.


You have more control over your shipping cost and inventories. It does not require a 300-order trial phase in Seller Fulfilled Prime (SFP).


FBM sellers have a chance to avoid probable losses resulting from any changes in Amazon's policies.


Spare paperwork and concentrate on managing your business.
You get fewer chances of winning the "Buy Box," especially if you have many competitors.


Your customers cannot take advantage of Amazon Prime privileges.


You miss out on capturing the interest of Prime members who only shop from SFP sellers or are uncomfortable shouldering additional shipping costs.
FBA vs. FBM
How different is Fulfillment by Merchant (FBM) from Fulfillment by Amazon (FBA), and which fulfillment process is better? It all boils down to how your products are managed and shipped. Let's highlight their differences by comparing their pros and cons below.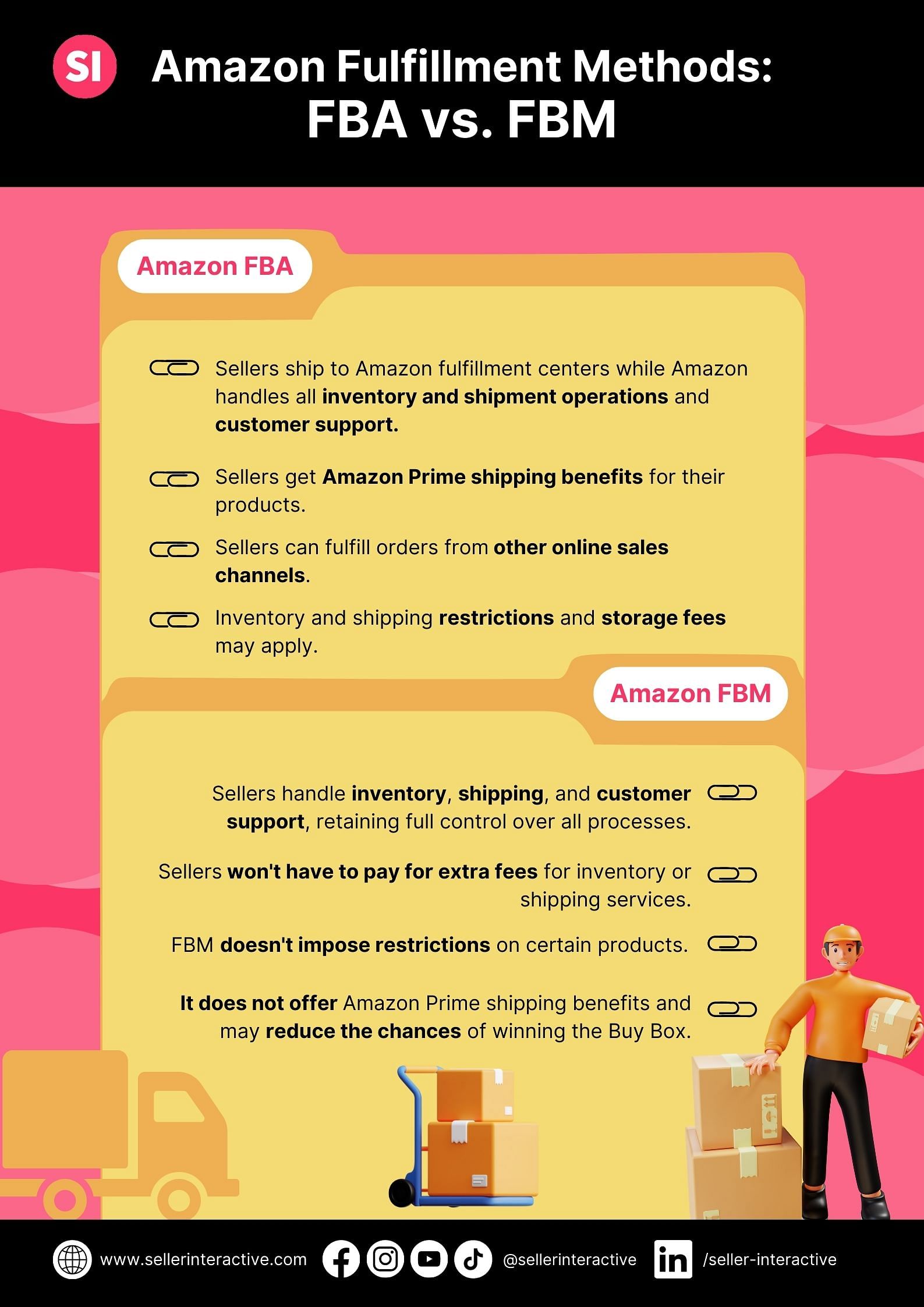 Not sure which one to choose? Or are you considering both? Here's our quick expert advice to help you decide which fulfillment method suits your business.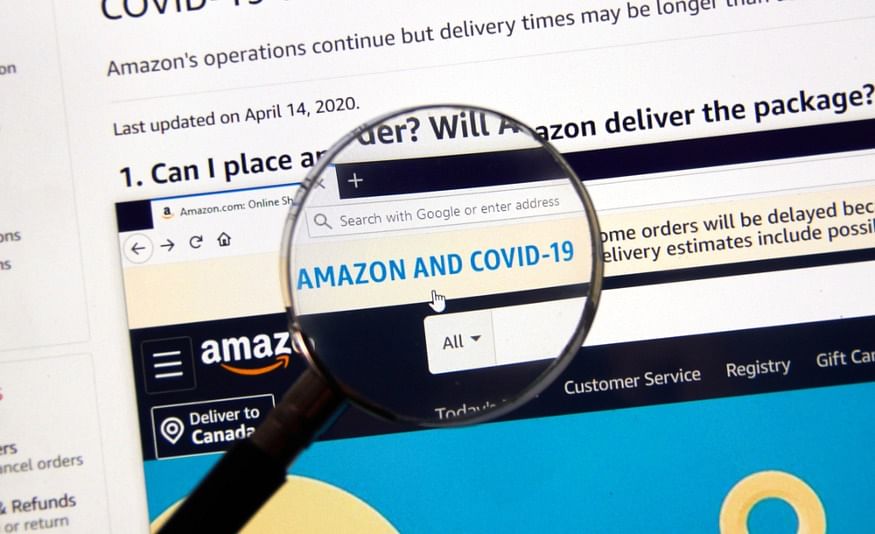 How can Amazon FBM safeguard your Amazon business during a crisis?
After knowing the differences between these two fulfillment methods, it's time to learn how FBM became a safety net for third-party sellers on Amazon during the pandemic and can aid businesses during future crises.
According to JungleScout's comprehensive report on Amazon transactions during the COVID-19 pandemic, more than 40% of Amazon sellers switched their fulfillment processes from FBA to FBM partially or entirely during that time.
An FBM account helped companies and entrepreneurs stay afloat during pressing times like the COVID-19 pandemic despite lower profit margins. Here are a few types of unexpected crises and how FBM may be a safe option for your Amazon business.
| | |
| --- | --- |
| Type of Crisis | What FBM Can Do |
| Organizational (e.g., workplace violations in Amazon FBA warehouses) | Shipment operations remain unaffected when Amazon changes its policies for its FBA warehouses. |
| Personnel (e.g., theft or lost items in FBA warehouses) | Overseeing all of your storage and shipping operations helps you avoid such issues. |
| Natural (e.g., FBA policy changes during a pandemic, destruction due to natural disasters) | FBM sellers won't experience any shortages in product inventory. Shipment operations will continue to run smoothly. |
| Financial (e.g., recession, economic crash, inflation) | An FBM account maintains control over shipping and inventory costs, providing cost savings during financial crises. |
What's more, instead of simply using either one of the fulfillment methods, it's best to be flexible and have both FBA and FBM. By doing so, you won't have to stop store operations when one fulfillment method is affected during a crisis.
In a Nutshell
Switching to an FBM account may save your business from the negative effects of crises like the COVID-19 pandemic on online retailing. During the lockdowns, Amazon's FBA fulfillment centers restricted storage for non-essential items, causing difficulties for many FBA sellers to deliver products on time.
To address these challenges, some sellers swiftly switched to the FBM method.
However, it's still best to contemplate the consequences before making a decision. Analyze your business's inventory and sales reports thoroughly.
To help you better see the bigger picture without losing sight of the nitty-gritty, consult with a certified account manager specializing in Amazon. Their expertise provides a realistic view of the consequences and a more comprehensive understanding of your situation.
Overcome Any Crisis and Thrive on Amazon With Seller Interactive!
Depending on the circumstances, the account manager may advise you to stay with FBA, use FBM, combine both methods, or switch to an SFP account. Regardless, working with an Amazon seller account expert will always benefit your business. Their expertise will guide you to make intelligent decisions and help your business flourish. Not yet connected to an account manager? Do not miss out on the benefits of working with an Amazon specialist. Inquire with Seller Interactive by booking a call today.